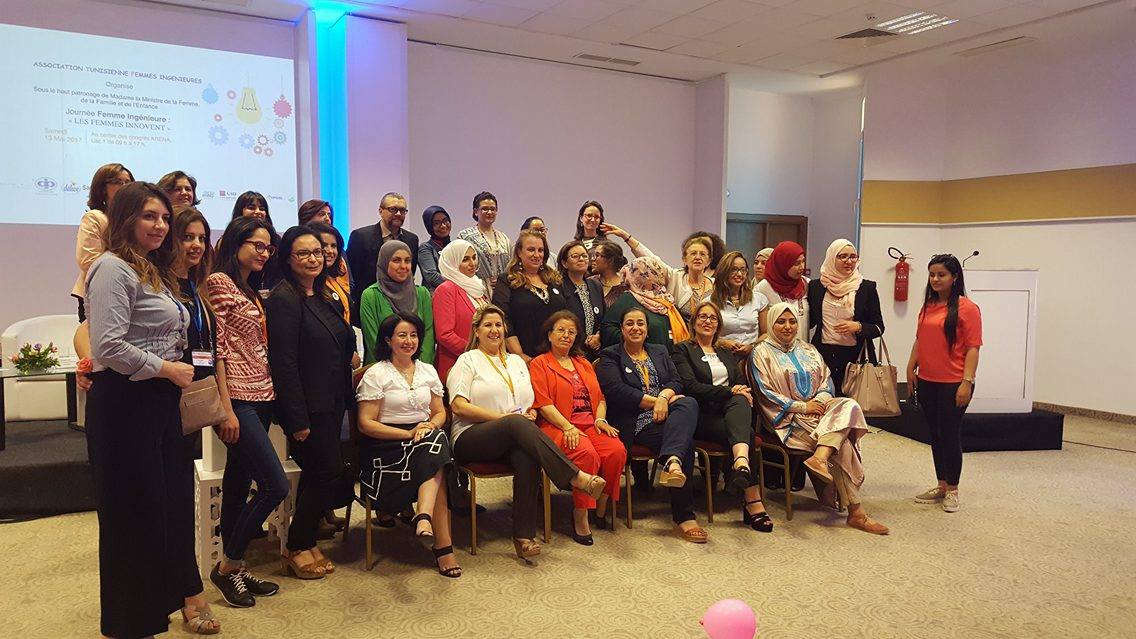 02 Oct

May 13, 2017: 2nd Edition of the National Day of the Female Engineer

Under the Patronage of the Minister of Women, Family and Childhood,

the Tunisian Association of Women Engineers ATFI , organized the 2nd Edition of the "National Day of the Female Engineer" May 13, 2017 to conference center ARENA lake 1 under the theme "WOMEN INNOVATE"

This event was organized in partnership with the International Network of Women Engineers INWES and was an opportunity to bring together engineers, personalities, business leaders and associations Tunisian and foreigners around a current topic and related to the contribution of women in the field of engineering in Tunisia and in the world.

The objective of this event was to boost the network of women engineers to nationally and internationally and to highlight their remarkable career path.

The ATFI also wants to be a force of proposal in the reflection on the role of the Tunisian female engineer in economic development and particularly in the field of innovation.