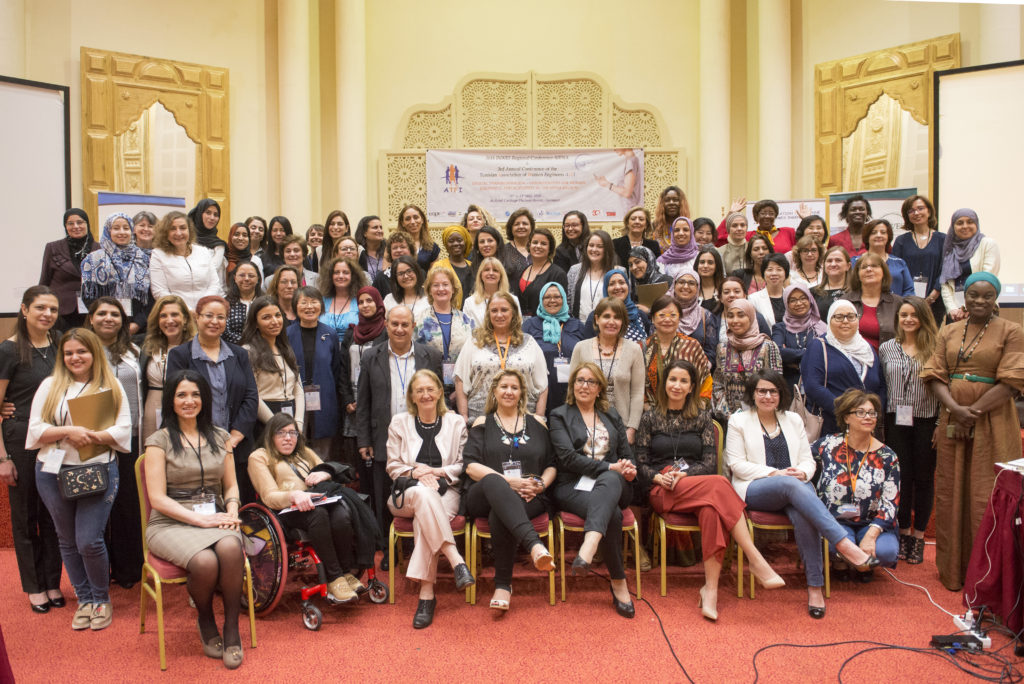 02 Oct

May 12, 2018 -3 th Edition of the Female Engineer Day

The Tunisian Association of Women Engineers ATFI organized its annual conference (National Day of Women Engineers 3 rd Edition) which coincided this year with the organization of the regional conference of the International Network of Women Engineers and Scientists (INWES).

It was held on May 12, 2018 in Tunisia at the Hotel Carthage Thalasso – Gammarth.

The theme of the conference was:

DIGITAL TRANSFORMATION – OPPORTUNITIES FOR ENGINEERING AND SCIENTIST WOMEN IN THE MENA REGION

Women engineers and scientists from several countries were present (USA, France, Germany, Korea, United Kingdom, Brazil, Senegal, Kenya, India, Egypt, Palestine, Jordan, Cameroon, Mongolia and others …).

The conference offered participants, speakers and exhibitors the opportunity to exchange knowledge and experiences on digital transformation and expand their network.

About 100 participants attended the event.

A gala dinner was organized with a fashion show of traditional clothes, a musical entertainment and stands of traditional Tunisian products to promote tourism.

A great initiative to encourage, for a post-revolution Tunisia, which needs the

the involvement and energy of all active parties to build a better future for future generations of Tunisia and women engineers in particular.